See our Available Communities for 2017
We have some great opportunities for your new home construction in Windsor-Essex this year.
Gibb St, Amherstburg

In the heart of historic Amherstburg, walking distance to parks, coffee shops, grocery stores, and schools.  Located on a quite street with almost no traffic, this friendly neighborhood is a place you will want to call home.
See below for available lots.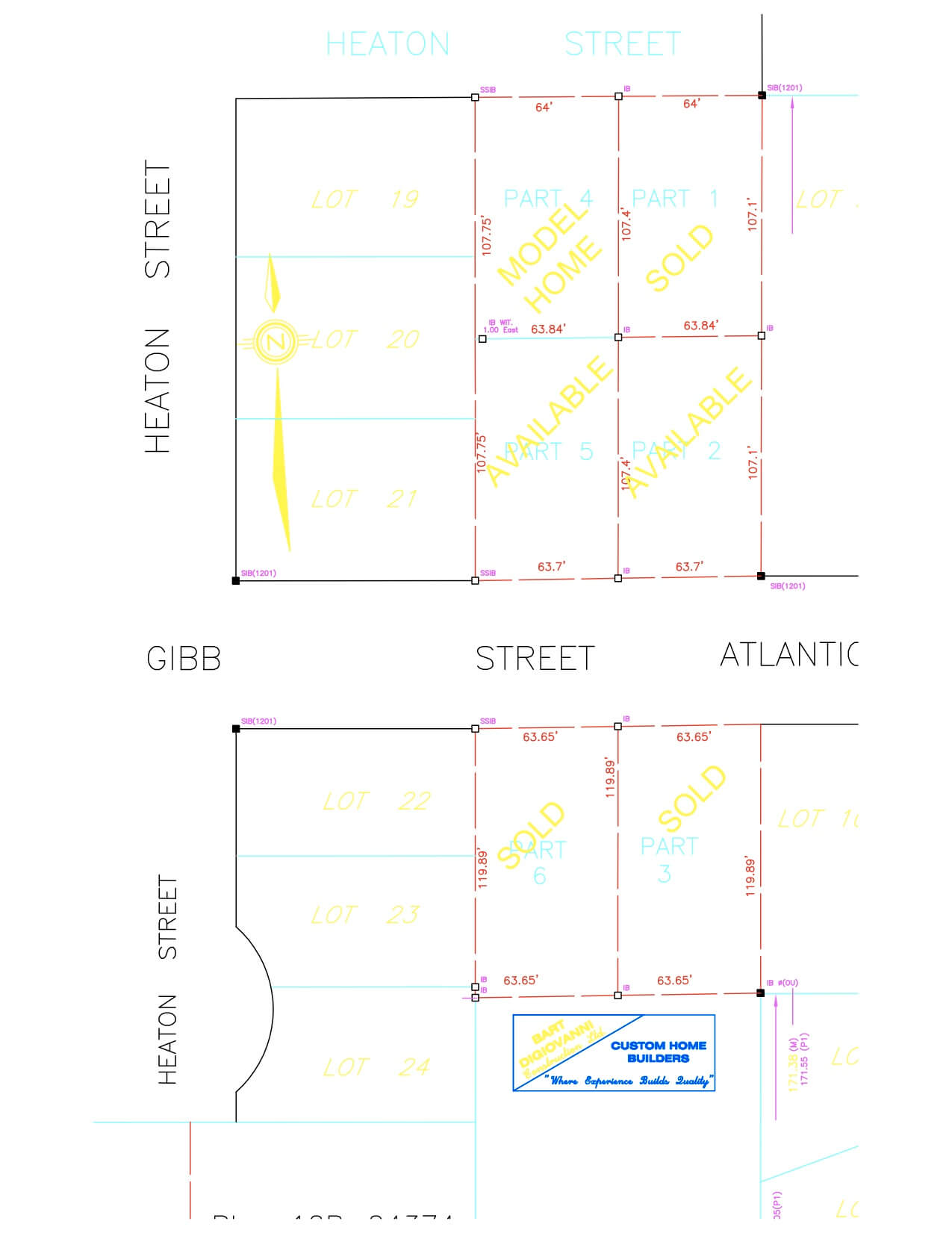 Creek Rd., Amherstburg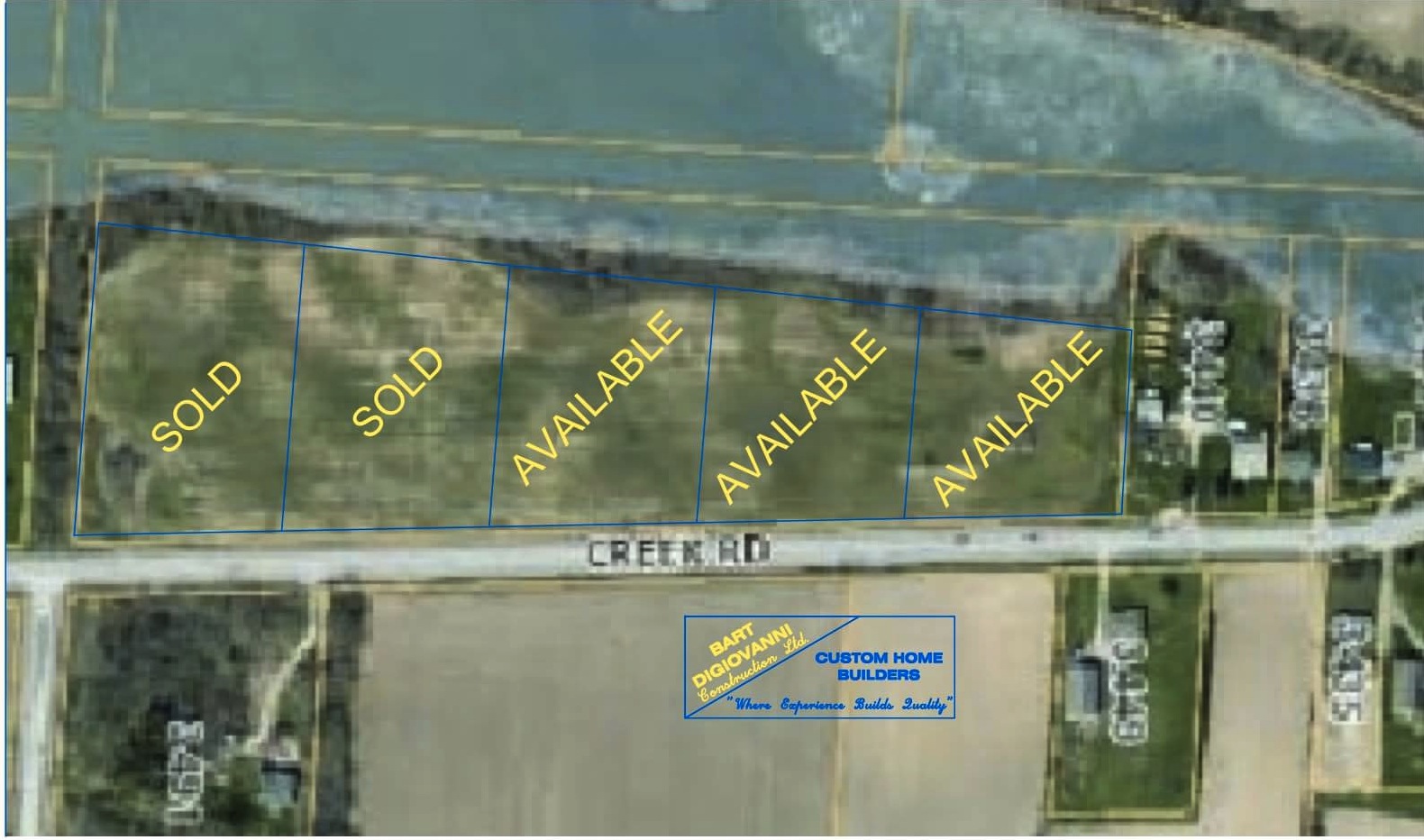 These large executive lots are a rear find.  Gives you a great county feel yet still less than 1 km to the heart of Amherstburg. Beautiful location backing on the Big Creek, always peaceful and quite.  You can just imagine children playing hockey on Big Creek in the winter time, and in the summer going for a canoe ride.  Simply a dream of a location.
Gary St., LaSalle

Located in the beautiful Town of LaSalle, close to schools, parks and many other amenities.  LaSalle is Essex County's hottest market because of its great community and location near Windsor and great for those who travel the border on a daily basis.
See below for available lots.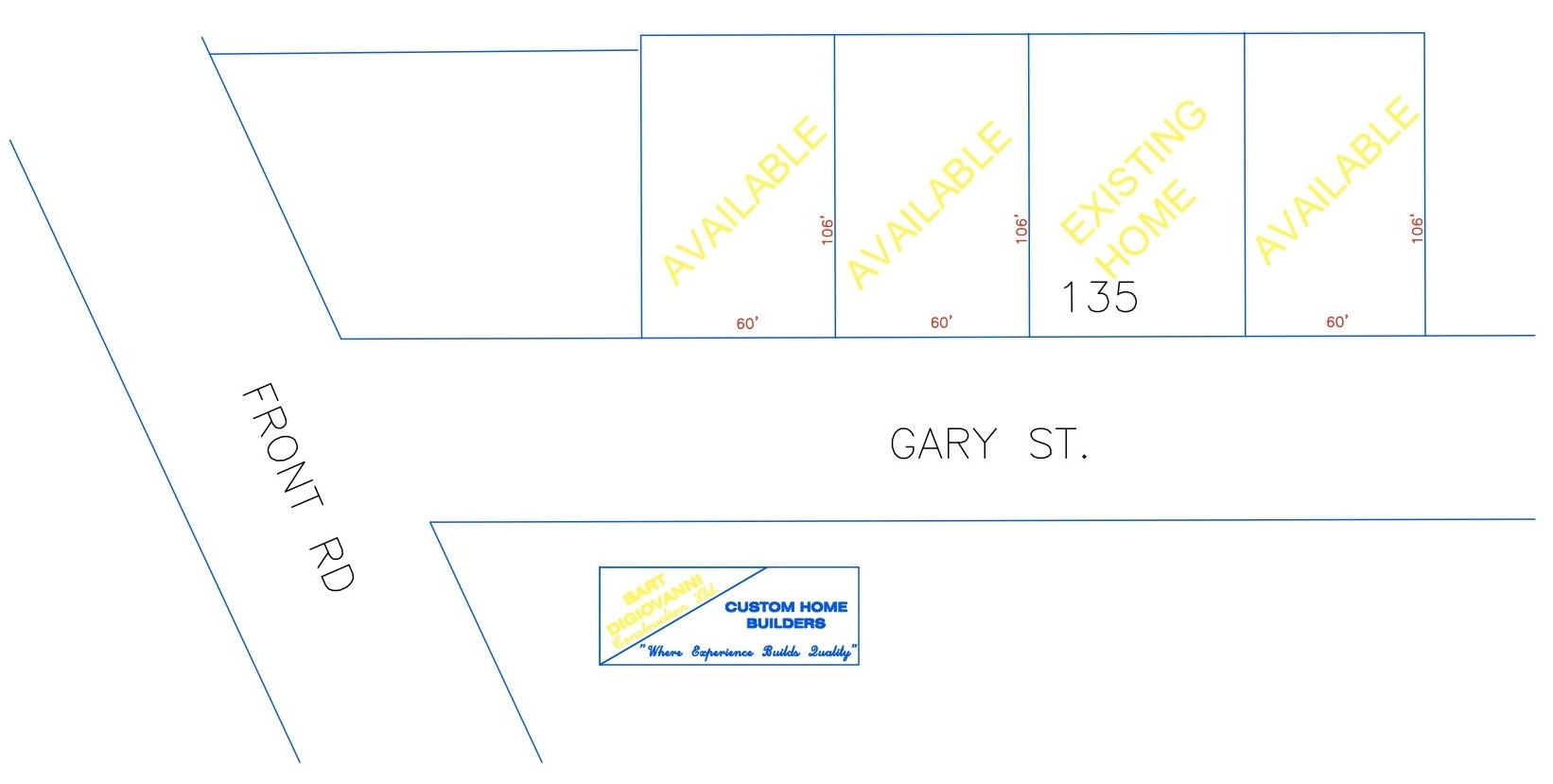 Brien St, Essex

Located in the great Town of Essex, walking distance to the new arena complex as well as both catholic and public schools. Essex is the centre of Essex County, this is the ideal location for those who work across Essex County.  Great community, wholesome town, this is where you want to be.